Over the years the discord app has come out to be the most popular and useful app for Gamers.
And if you think its popularity is just limited to playing Hardcore PC games, then you are wrong.
I use the discord app when I play Call of Duty mobile, Fortnite on my PS4, or when I've to do some chit-chat.
Talking about PS4, I have heard many Gamers saying that you cannot use the discord app with PS4.
However, I am happy to say that you are wrong.
You can play games and use the discord app at the same time with your PS4.
So in this post going ahead I will tell you how you can connect your discord account to PS4 and set this up all by yourself.
Let's get started:
How to Setup Discord on PS4?
Even though in the beginning, I have stated that you can set up Discord on PS4.
There is one thing you need to keep in your mind which is that it's not an easy process.
You might get stuck somewhere in between.
And it is highly likely that after looking at the requirements you might not even start with this setup process.
But let me assure you nothing like this will happen as I will help you. In every step of this complicated process.
Now, before I go ahead, take a look at the requirements you need to met to make sure Discord works on PS4.
Requirement for Setting up Discord on PS4
✅A headset that comes with an optical cable & USB connection support.
✅When using the Discord app on PS4, you will need to switch the audio between your Desktop PC & PS4. And you can do all this with the help of Mixamp Pro TR or devices that are similar to it.
✅3.5mm Male to Male Aux Splitter
P.S. Your PC must have an installed copy of the Discord app.How to Get Discord on PS4.
Once you have all the equipment mentioned above, it is finally time to get discords on PS4.
First of all, I will start by opening the discard account on my PC or mobile side by side.
After that, I would recommend you to search for the discord app in the built-in PS4 browser.
Then in the same browser, open the web version of the Discord app and fill in your account and password information.
Right after pressing the login button, you will receive an email to confirm your login in the PS4.
Open the email and confirm the Login.
However, during this complete setup process, if you ever encounter a discord javascript error then you can look for its solutions right here,
How to Use Discord on PS4?
Now that you have successfully set up the Discord on PS4.
It's time to know how you can use it on your gaming console.
However, before I share the right way to use the Discord app on PS4, hear me out.
In the requirement section, it's clearly stated that you will need a headset with an optical cable with the support of a USB connection.
And in this case, I've used a pair of V-Moda Crossfades cans. Along with it, I used the Astro TXD mixamp to switch audio between my PC & the PS4. Connect the optical cable between your mixamp and PS4.
Now, to connect mixamp & PS4, you need to follow these steps:
Go to Settings > Sound and Screen > Audio Output Settings
Then in the list of available options, switch from Primary Output Port to Digital Out.
Further, plug one end of the cable into your PC & the other one to the base station. However, before you do that, make sure that the base station is in PC mode.
Now, it's time to restart the discord app on your PC. Once the app boots up, open the voice settings in the input device option & change it to mixamp.
Pick the Aux splitter then use one end of 3.5mm jack to your PC speaker & the other one to mixamp.
Once done, open the Voice settings in your discord app & change the output device to PC speakers.
After following all these instructions carefully, you would be able to use Discord & PS4 on the go.
Note: In case, you're having some difficulties in using Discord on PS4, you can troubleshoot the complete process by doing it in the PS4 Safe Mode.
Latest on Sony and Discord Partnership
Before you apply any of these steps, let me remind you that it's an unofficial method.
Sony does not recommend this.
However, talking about Sony.
For the last few months, Sony has been in talks with the Discord app for officially releasing the audio chat app for PS4 and PS5 gaming consoles during the cross-play chat support at the network level.
The new partnership between Sony and Discord would be quite fruitful for its users.
How to Setup Discord on Xbox One?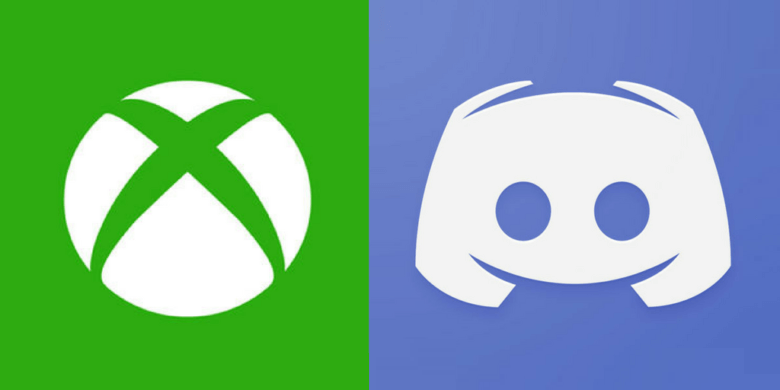 Unlike PlayStation, Discord officially is supported on Xbox devices. And up Next, I am going to share a legit way to set up Discord on Xbox One.
Just like any other device, First of all, you would need a Discord account.
If you don't have one simply head over to the Discord website and create your account by verifying your email and phone number.
Once done link all your accounts with each other.
In the case of setting up Xbox, it is a must that you connect your discord account with your Xbox One account. And you can do this by going to the settings > Linked Social Accounts option >, at last, select the Link Discord option to add a code that is exclusive to your discord account.
Now, you have to do the same in the Discord app.
For connecting the Discord app, make sure to gain access to your Xbox account.
If not done right, you might get disconnected while playing a game.
After connecting, Xbox with the Discord account, you will get a pin. Add that account and put the secret pin to your Xbox One.
Now, both the Discord and Xbox One are connected successfully.
Frequently Asked Questions
Is it safe to use an unofficial method to connect Discord and PS4?
It is completely safe. Even though the method posted above is Unofficial, it is completely safe to use the Discord app on PS4. Your accounts won't get banned in any way.
Besides as I said above, for quite some time, Sony was in talks with Discord to form a partnership between the two organizations.
When will the Discord app release for the PS4 officially?
Exactly on May 3. 2021, Sony announced a partnership with Discord. In the partnership. Sony interactive entertainment made a minority investment in the Discord app.
Going forward in the future, you can expect the Discord app to fully support Sony's, Playstation 4, and PlayStation 5 by the start of 2022.
Final Words
Day by day, It is getting harder for PlayStation players who crossplay video games on different devices.
No gamer wants this kind of headache while playing a fun game.
Know that a partnership between Sony and Discord is in place. You can expect this Discord app to support sony PS4 and PS5 for gaming sooner than later.
In the meanwhile, you can use the unofficial method mentioned above to set up Discord on PS4.
That is all for now, If you have got any questions on setting up Discord with PS4 or Xbox, then shoot down your question in the comments section below.