Love music?
Picking the right music app can help you enjoy it even more. Let's look at two big names: Pandora and iHeartRadio.
I'll cover everything from how easy they are to use to what they cost, how many podcasts they offer, and which devices they work with. This guide will help you decide whether you prefer Pandora's simple and personalized setup or iHeartRadio's wider range of choices, including radio and podcasts.
Let's explore Pandora vs iHeartRadio together and find your perfect music match –
Pandora vs iHeartRadio: Overview
Pandora takes pride in its simplicity and the strong capability of its music recommendation algorithm, fueled by the Music Genome Project. This platform is often lauded as the go-to for straightforward, uncomplicated music streaming.
Pandora offers subscription plans to accommodate individual user needs, including free, ad-supported, and premium plans offering ad-free listening, unlimited skips, and offline listening.
On the contrary, iHeartRadio is famed for its extensive podcast collection and the number of radio stations it hosts. Offering similar subscription tiers as Pandora, you can enjoy ad-supported radio listening for free or opt for Plus or All Access plans for benefits like unlimited song skips, offline listening, and the ability to create personal playlists.
Pandora vs iHeartRadio: Music Library
Pandora boasts of a music library containing millions of tracks. The exact number, however, isn't publicly disclosed. It provides various genres and sub-genres, allowing you to discover new music effortlessly. Pandora's music collection strength lies in its extensive list of independent and less-known artists, making it a platform perfect for music discovery and exploration.
On the other hand, iHeartRadio differs slightly from conventional music streaming services. Rather than hosting a vast library of songs, it offers tens of thousands of radio stations. It does give access to on-demand music, but the focus is on live radio. For that, it brings a comprehensive selection of AM and FM stations from across the globe.
However, iHeartRadio also provides an on-demand feature with a substantial number of songs, but it comes exclusively with their paid All Access Plan.
Pandora vs iHeartRadio: Audio Quality
Pandora offers audio streaming at different bitrates depending on your subscription and device. For free mobile listeners, the quality is reduced to 64kbps AAC+ to save data.
However, Pandora Plus and Premium subscribers can revel in a higher quality of 192kbps on the web and connected devices, with mobile users getting 128kbps.
On the other hand, iHeartRadio, in its quest to compete better in the "Pandora vs iHeartRadio" face-off, offers listeners a bitrate of up to 256kbps for its digital tracks. The radio station's audio quality depends on the station's broadcast quality, with most stations broadcasting at a bitrate between 64 to 128 kbps.
Pandora vs iHeartRadio: User Interface
Pandora's user interface is pretty straightforward and user-friendly. It is renowned for its simplicity – with the interface focused on playing music right away when you open the app. Navigation is minimized in favor of playing the music – a feature loved by those who want quick access to music.
The minimalist design reduces clutter, making it easy even for non-tech-savvy people to use, while the comprehensive song details and intuitive thumb-up/thumb-down system improve the overall user experience.
Conversely, iHeartRadio's interface is more diversified, reflecting its extensive range of services. This platform provides access to many radio stations, news, podcasts, and events. This can crowd the interface, but you may appreciate the platform's extra features.
The search feature is efficient, and users can easily browse and save their favorite stations, making it a robust interface for those seeking variety.
Pandora vs iHeartRadio: Music Recommendations
Pandora shines in the music recommendation domain due to its unique Music Genome Project, which analyzes songs based on many attributes and uses this data to suggest tracks similar to user preferences.
It allows you to rate songs and artists, which Pandora's algorithms use to customize the listening experience further. This technology allows Pandora to provide highly personalized and accurate music suggestions.
iHeartRadio primarily functions as a radio-streaming service, employing a different approach to music recommendations. While it does suggest tracks based on previous activities, its strength lies in recommending live radio stations.
You can choose stations based on genre, location, or mood. The recommendation system isn't as comprehensive as Pandora's, but it excellently serves the purpose of live radio streaming.
Pandora vs iHeartRadio: Cost
Pandora offers several subscription plans to suit your needs:
Pandora Free: Ad-supported radio stations and limited skips
Pandora Plus ($4.99/month): Ad-free radio stations, unlimited skips and replays, offline listening
Pandora Premium ($9.99/month): All of Plus services, plus on-demand music and playlists
The pricing for iHeartRadio looks like this:
iHeartRadio Free: Access to radio stations, but with ads and only a few skips
iHeartRadio Plus ($4.99/month): All of Free, plus unlimited skips, offline listening, and instant replays from radio
iHeartRadio All Access ($9.99/month): All of Plus, plus on-demand music and playlist creation
Pandora vs iHeartRadio: Podcast Offerings
Pandora offers an array of podcasts covering many topics, including news, true crime, comedy, health, and more. You can bookmark your favorite podcasts and episodes, making it easier to find and listen to later. Since Pandora uses similar recommendation algorithms to its music, following a podcast will help refine the recommendations, making the service more personalized.
In comparison, iHeartRadio prides itself on its podcast offerings. The tagline "Your Music, Your Stations, and Podcasts too. All Free." showcases a grand collection of podcasts on its platform, boasting hundreds of thousands of the best podcasts worldwide.
Unlike Pandora, iHeartRadio allows streaming and downloading their podcasts, making offline listening possible.
Pandora vs iHeartRadio: Device Compatibility
Pandora is well-positioned in terms of device compatibility. It can be accessed through various devices, including Android and iOS smartphones and tablets, desktops, smart TVs, wearables, and in-car infotainment systems. Additionally, it is compatible with home devices such as Amazon Echo, Google Home, Sonos, and more, making it highly accessible.
In comparison, iHeartRadio is no less versatile in device compatibility. It can be used through web browsers and has dedicated iOS, Android, Windows, and Amazon apps.
It is also accessible via smart TVs, gaming consoles, home devices like Alexa, and in-car systems. iHeartRadio even offers features like "iHeartRadio All Access", which allows listeners to enjoy downloaded music offline on their mobile devices.
Final Verdict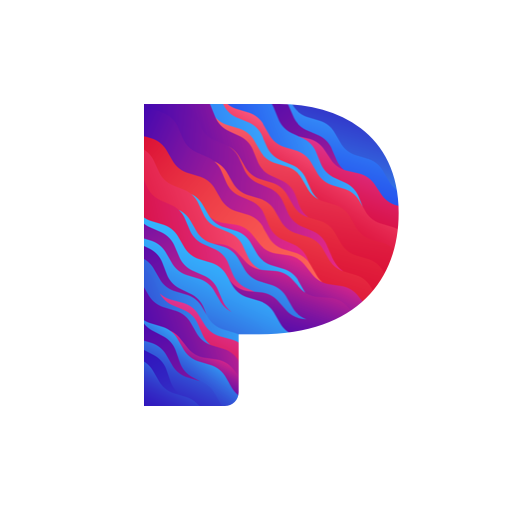 We're in the end game, and it's time to decide between Pandora and iHeartRadio.
The choice isn't easy as both bring unique and appealing features. After considering every aspect, if you have to pick a side, Pandora edges out slightly ahead as the best app for music.
Pandora's intelligent algorithm, driven by its Music Genome Project, consistently delivers well-curated, personalized music experiences that match your taste and mood. Its user-friendly and uncomplicated interface makes it appealing, regardless if you are a casual listener or a devoted music lover.
iHeartRadio, although offering a vast range of radio and podcasts, seems more resourceful for diversified listeners rather than music-focused users. Its uniqueness resides more in the array of content it offers beyond music.
Now that you know the difference between Pandora and iHeartRadio, pick your choice and share your experience with them in the comments below.