Last year when I started doing work from home, I had bought a wired mechanical keyboard by HP.
My intentions were clear – I wanted to write faster and with ease.
First 2-3 months, I was satisfied with the purchase. However, over time I realized what I had done wrong.
First, it was a wired keyboard.
Clicky switches weren't that clicky as per my expectations.
I wasn't allowed to change its mechanical switches.
Overall, typing experience wasn't smooth as I expected.
Never mind, it was my first mechanical keyboard.
Now, after a year, I decided to correct my mistake & bought a new mechanical keyboard.
This time it's Keychron K4 Version 2!
It comes with everything that was missing from my previous mechanical keyboard.
So, as we advance in this post, I'll share my initial impression and review of the Keychron K4 Wireless Keyboard. Let's get started:
Keychron K4 Features
Compact Keyboard
It's a wireless mechanical keyboard with an RGB backlight. The K4 is more comfortable to type due to its meticulously planned layout and inclined bottom frame.
WIRELESS AND WIRED MODES
The K4 keyboard is wireless and Bluetooth-ready. So, you can always use it while working at your desk.
The K4 also has USB Type-C for gamers. So, if you want zero latency, you've got the option to connect the wire with your PC & make it a wired keyboard. You may use the keyboard in any style that you prefer.
COMPATIBILITY
Keychron is one of the few manufacturers that offers multimedia keys that are exclusive to Macbooks. Furthermore, it's a 100-key compact keyboard with an integrated number pad.
UNIQUE AND DELICATE DESIGN
Keychron K4 mechanical keyboard includes a perfect addition to give a sleek look to your minimalist workstation.
Even though it's made of plastic, it comes with a sturdy body and is never cheap with an in-hand feel.
Besides, if you've got a higher budget for a mechanical keyboard, you can always for another option that comes with an aluminum build.
It is cheap and has a sturdy body and 8.5-degree rubber feet, providing a comfortable and pleasant typing experience.
15 TYPES OF RGB
The keyboard has more than 15 options for backlights. You can change the backlight to match your mood. In addition, there is a lightbulb key that you can use to switch between different backlight schemes.
PREMIUM SWITCH OPTIONS
You can choose from LK Optical or Gateron switches based on your requirements for the functionality and typing feel you want.
OPTICAL SWITCH
The mechanical keys are responsive owing to the 0.2 milliseconds latency offered by the latest Optical switches, which is ideal for gamers. The newest Optical switches improve typing performance with a minimal latency of 0.2ms. Moreover, with double the lifespan of competing switches, it can stand for up to 100 million keystrokes.
GATERON SWITCH
K4, like K3 and K2 before it, has a Gateron switch option to choose from. So, based on your requirement, you can pick out of these 4 options – (Blue, Brown, Red, and Yellow). The lovers of both classic clicky and smooth typing will appreciate this keyboard.
How to connect the keyboard via Bluetooth?
1. Switch the keyboard over to Bluetooth.
2. This will automatically turn on the Keyboard Backlit.
3. To pair a Bluetooth device, hold down the "Fn+1" key for 4 seconds. When pairing is complete, the Bluetooth light will rapidly flash for 3 minutes to confirm acceptance (the Bluetooth indicator flashes at a rate of approximately every 30 seconds).
4. From the Explorer, go to Settings and select it. Select Bluetooth under Connection: "Keychron K4." (After successful pairing, the Bluetooth light goes off on your device.)
Keychron K4 Review
The Keychron K4 is an excellent office keyboard. The LK Optical Brown switches on our model provide a fantastic typing experience. It's simple to use, but you may want wrist support to avoid hand fatigue.
It produces little typing noise, so you shouldn't have difficulties using it in a quiet workplace. In addition, it's well-made and fully compatible with Windows and macOS.
Price
The cost of a basic Keychron K4 v2 keyboard with no frills is just $69. However, if you want an RGB Backlight Aluminium frame and hot-swappable switches, the price goes up to $99.
96% Keyboard
It's like having a full keyboard in a smaller package. I have tiny hands, and the less essential travel I have to deal with, the faster I can type my ideas. Unlike a 60 percent keyboard, when necessary, you can access a numeric keypad as well.
Easily switchable between Bluetooth and Wired
To pair with your device, hold down fn and one at the same time. The battery lasts a long time, too. I've gone three weeks without having to connect it.
iPad compatible
Even though not all Bluetooth keyboards will work with your iPad, Keychron is an exception that will be perfectly functional.
Frequently Asked Questions
What's the difference between the switch colors?
Different switch colors exist for distinct mechanical switch types. For example, red is a quieter linear force, while blue has a bumpy push to press.
My connection drops constantly; characters drop and burst out of control. How should I fix it?
Unpair and re-pair the headset.
Is it possible to re-map the critical controls?
Yes, you can re-map the keys for your Windows or Apple devices.
Does it charge the battery when you use it in wired mode, or can you use the keyboard without charging?
If you connect the cable to your computer, it will charge slowly in any state. Connect it to a 1 to 2 amp or higher charging brick if you want it to charge faster. You may also use Bluetooth to set more quickly by doing so.
Final Verdict
Unlike my previous purchase, this time, I went for the brown mechanical switches.
WHY this sudden switch from Clicky to noise-free keyboard?
Is there any problem with it?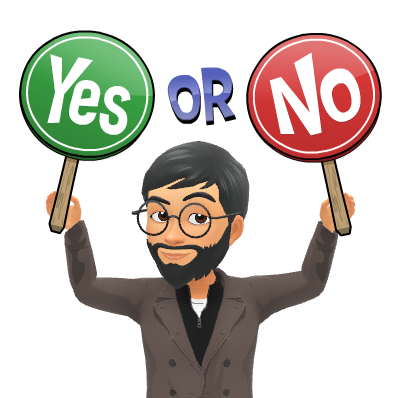 No, not at all. As it's a wireless keyboard, I can use it anywhere I want.
That's all with my review of the Keychron K4 Wireless Keyboard.
If you've got some additional questions about this keyboard, please let me know about them in the comments section below.