The VLC app has been around for a long time, and it's great for playing all kinds of media files. It's also free, which makes it all a 'cherry on top' deal.
If that's the case, what about casting videos to Chromecast from VLC?
Will it be as easy as installing the VLC player on your device?
TBH, casting videos on your Chromecast isn't a smooth ride as you may encounter bumpy roads.
So, what can you do to avoid any serious consequences? The best thing you can do is follow the steps follow all the steps mentioned in this post.
Steps to Casting Videos to Chromecast from VLC
Whether you want to watch a movie on your TV, or just listen to some music while you work out, Chromecast is the ideal device for streaming content from your computer. It's super easy to set up and compatible with almost any device. And if you've got VLC installed on your computer, casting videos is even easier than that!
Install the VLC Chromecast plugin

Open the plugin and enable it. Play your video with VLC, and select the Chromecast in the menu screen of VLC to start casting.

Open the video you want to watch in VLC

This is pretty simple. Go to the File menu and select "Open file". Navigate to your directory of choice, then find and select your video file (it's usually easy to find because it has an extension like .mp4 or .mov). That's all there is to it!

Cast a video to your TV through Chromecast

Connect your Chromecast device to the same Wi-Fi network as your computer. If you're running Windows, click on the "Devices and Printers" icon in the taskbar and select "Cast media to" from the list of options. If you're running macOS, open System Preferences > Displays and click on the "Google Cast" button at the bottom of this window (make sure it's enabled).

Select your Chromecast device from the dropdown menu that appears next to the "Cast media to" section

To start streaming now, select a video in VLC Media Player's playlist or main interface area and tap the Play/Pause button on your remote control
These are the 3 steps you should follow to cast your video from VLC to a Chromecast device. At first, this process may seem simple but there are some things that could go wrong if you're not using it properly. So, apply them carefully.
In the meanwhile, if you feel like it's impossible to run Chromecast from VLC, use the following 5 ways to achieve the impossible.
Ways to Stream From VLC to Your Chromecast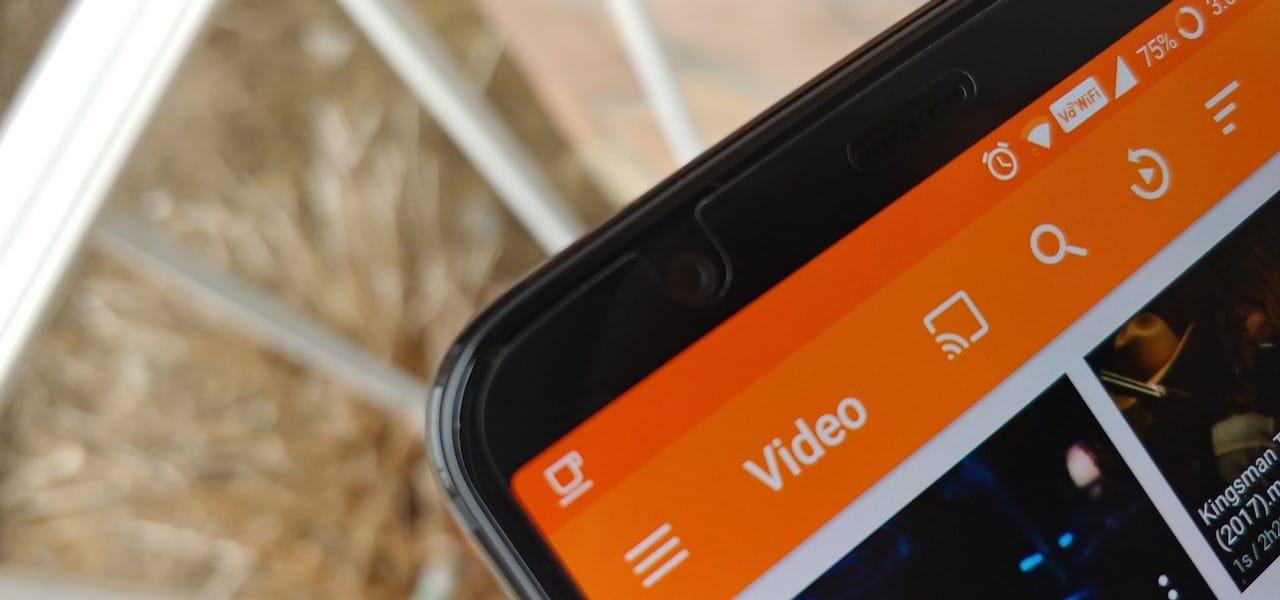 How to Stream Videos from VLC to Chromecast Using Local Cast
Download the VLC app on your computer and open it.
Open the video you want to stream using VLC, then click the "Cast" button in its top-right corner (it looks like a TV).
Choose your Chromecast from the list of available devices on your network (you may have to scroll down), then click "Cast" again to confirm that you want to send this video over Wi-Fi or ethernet directly from your computer through your Chromecast device as opposed to streaming it from another source like Netflix, Amazon Prime.
Stream from VLC to Chromecast Using the Official Google Cast Chrome Extension
Google Cast Chrome extension will allow you to stream video from VLC straight to your Chromecast without having to use a third-party solution or mirroring your entire desktop. Open up VLC and load the video file that you want to stream.
Click on Tools > Playback > Output modules in the player menu bar at the top of your screen, then select "Google Cast – Chrome."
Press CTRL + A to select all files currently open in VLC and click File > Stream (or press CTRL + SHIFT + S). If prompted for authorization, enter network credentials granted by Google when installing this extension (this isn't required if connecting from within Chrome).
Select your Chromecast device from a list or type its name into an input box that appears after clicking '+' next to casting devices listed under the "Available devices" section selected earlier during the setup process – do this even if only one device is nearby since multiple ones may show up depending on what else is connected via WiFi etcetera).
Stream from VLC to Chromecast with Screencastify
If you have Chrome, Screencastify is a great way to stream videos from VLC to Chromecast. It's free and open-source, so it won't cost you anything and will work across any device that can access the web—including laptops, tablets, and smartphones.
To get started with Screencastify:
Download the extension from Chrome's Web Store or by clicking here
Click on "Add To Chrome" in your browser bar.
Select "Add" once it appears in your extensions list (this may take a few minutes).
Once installed, VLC will automatically start casting videos on your TV screen.
Stream from VLC to Chromecast Using AllCast Premium
If you'd like to stream video files stored on your phone or tablet, you can use AllCast Premium to do so. This is a paid app, but it will allow you to stream content from the Chrome browser and any other apps that support Chromecast.
You'll also need AllCast Premium for this method: If you don't have it already, download the app from Google Play here. Then follow these steps:
Launch the AllCast Premium app on your device (make sure your Chromecast is connected).
Select a file within VLC that's stored locally or on an external hard drive connected via USB cable. You may also choose an online video source like YouTube or Facebook if desired; just be sure it's one of the many supported services listed in our section above.
Tap "Play" on Android or click "Open" on iOS; this will open up another window with options for how best to stream your selected content—you'll want to select "Chromecast."
Stream from VLC to Chromecast Using Any Cast (Free)
With the help of the AnyCast app, you can stream from VLC to your Chromecast. This app doesn't need any additional setup because it works directly with VLC's built-in streaming capabilities (you don't need another piece of software on your device).
First things first: download the app from Google Play or iTunes depending on which platform you're using. Then open up the app, select the file you want to stream and then select the Chromecast device you want to stream to.
Choose a quality level that fits within your bandwidth limits—for example, if things get choppy when watching Netflix at 720p HD resolution but 1080p Full HD works fine for your Internet speed and connection type (fixed vs mobile/WiFi), then go ahead and choose 720p HD instead! Finally, click "STREAM"!
Conclusion
I hope this article has helped you learn some of the many ways to stream from VLC to Chromecast.
If you've followed these procedures carefully, only then it would be easy for you to cast your VLC player videos to your tv screen using Chromecast.
That's all for now. If you need assistance in using Chromecast alternative firestick, feel free to reach out to us via the comments below.